Overview
What Is The Best Music Streaming Service in 2022?
It's important to keep a few things in mind before deep-diving into this article. The crucial question is: What are the most important features to you. We've tried to outline a few popular features to make your decision easier.
Tidal – Best Rate, Quality & New Music Discovery – 9.5/10
Pandora – Best New Music Technology, Musician Tools – 8/10
Nugs.net – Best For Live Audio, Concerts, and Rare Finds – 7.5/10
Spotify – Best For Podcasts – 7.5/10
Apple Music – Best For Lossless Audio Experience – 7.5/10
Youtube Music – Best For Multimedia Access – 7.5/10
Amazon Music – Best For Prime Users – 7/10
Deezer – Best For Radio Listeners – 7/10
Qobuz – Best as Cheaper Alternative – 7/10
1. Tidal
Why we think Tidal is the best music streaming service in 2022:
1) They offer artists some of the best payments out of all streaming platforms. This music app has been proven to pay singers more than other platforms because of its pricing model. They don't have a free-with-ads option. Therefore, there is more money to pay singers with.
2) The quality of the music. Tidal has the largest library of high-quality tunes on the planet.
Since Jay-Z purchased the service in 2015, it has maintained a "for artists, by artists" brand and mentality. This app also excels at being one of the leaders in the industry in music creator payouts and initiatives. Oddly enough, the question "What is Tidal? " gets googled over 2000 times a month in the US. We think it will quickly become one of the main services in the world.
Price
$9.99/mo – Best Subscription Fee, Unlimited
$4.99/mo Student Pricing – Unique Offer
$14.99/mo Family Plan – Best Fee
$19.99/mo per mo for Tidal HiFi
Get Access to a Free Trial of Tidal
Sound Quality
Tidals library of high-quality music exceeds any other platform for several reasons.
First, Tidals access to hi-fi audio is outstanding. They have a direct partnership with MQA, a music technology company that delivers a high-level music quality to its partners. It's commonly reserved for in-home audiophile setups; however, Tidal is one of only 2 music streaming companies that currently have access to this type of quality. (The other is nugs.net, we talk more about them later)
This means that everything lossless and spatial audio is accessible through Tidals Hi-Fi Service. It's the closest thing to hearing the master tracks directly from a studio. Additionally, the app also supports Dolby Atmos and a combination of a built-in decoder will just be your perfect entertainment system.
Content, Catalog, and Tracks
Tidal is one of the only music platforms to host audio as well as long-form video. Not only does it have a large catalog of music, but this app also has a full-length movie catalog. It also has some great exclusive podcast content as well.
You can access over 80M tunes on this app (Most of the services have music catalogs of over a massive number of songs). Some of Tidal's catalog is exclusive to the platform. For one reason or another, some singers have pulled their tunes from Spotify and others; however, Tidal has managed to stay away from controversy and remains a favorite way for singers to keep their music on a streaming platform.
Playlists, Algorithms & Technology
The Tidal app is available on iOS and Android. We have spoken to many members who agree that this app offers a different algorithm than most services. You can find new tunes on Tidal much easier because the app suggests newly released music based on what you are tuning into.
Rather than suggesting tunes you already know about that you might like. This means that you are more likely to discover a great up-and-coming artist you've never heard before rather than hearing singers you already know.
2. Pandora
Pandora gets our vote as the #2 best platform because it offers access to high-end technology and analytics.
If you're an advanced music fan, you'll know how rewarding it is to discover new up-and-coming records or artists. If you're constantly on the hunt for your favored new band, this service may have more offers up your alley.
Price
$4.99/mo Pandora Plus – Ad-Supported
$4.99/mo Student
$7.99/mo Military
$9.99/mo Pandora Premium – Try for 60 Days Free
$14.99/mo Family
Sound Quality
Unfortunately, it doesn't offer a high-resolution sound quality service. They offer similar rates to Spotify and Youtube. If you're looking for a lossless or spatial audio experience, you won't find it here.
Content, Catalog, and Tracks
Most of the services we mention in this article have music catalogs of over 60 million tunes for a similar fee. Where the services differ is the kind of content they focus on
The app seems to put additional emphasis on podcasts and comedy content. This makes it more well-rounded, especially if you're on a family plan. It's nice to feel like you have unlimited choices when paying for a service.
Playlists, Algorithms & Technology
This is where Pandora truly excels. They are the pioneers of music discovery in the streaming world; furthermore, you have the ability to create incredible selections with virtually no effort at all. They have an incredibly extensive and customizable library that allows you to discover personalized lists that are tailored to your preferences based on what you are already listening to.
The way they did this is by focusing on technology. In the early days, they developed what's called the "Music Genome Project" which maps tunes according to specific characteristics to make it easier to suggest new records to buyers they might like.
Recently, they purchased a company called "Next Big Sound" which is now part of the app's AMP (Artist Marketing Platform). This means that the app has better access to data that shows emerging singers and can serve that information to singers as well as fans.
3. Nugs.net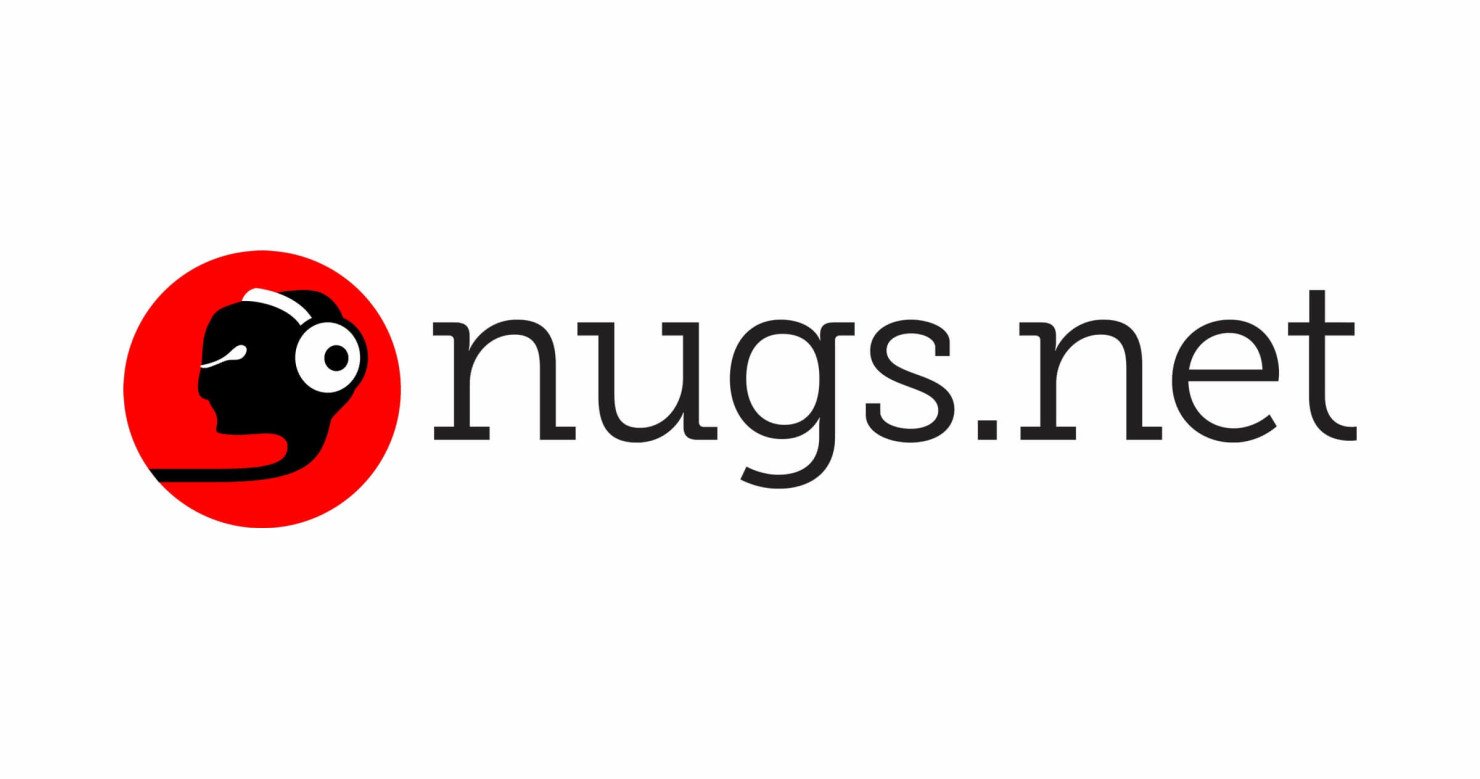 Nugs might potentially be the best fit if you're a singer and a creator.
The nugs.net catalog is a huge collection of live shows, including live streams from some of the world's largest touring performers, including Metallica, Pearl Jam, Dead & Company, and Billy Strings as well as many up and coming acts. High-quality sound and video bring you as close as possible to being there for real.
With Nugs, you can experience listening to live performances in HD or 4K, tuning in to the newest and most popular music and albums in lossless MQA 24-bit and immersive 360 Reality Audio quality, and enjoy the best picture quality when viewing video content.
Another awesome thing about Nugs is that they are constantly updating their live show catalog as more and more artists do shows. The awesome library of live content is growing every day.
Price
$12.99/mo – Premium
$24.99/mo – Hi-Fi
Try Nugs For 30 Days Free
Sound Quality
There is something about live tunes that is more about sound, it's a feeling. The combined energy of a crowd and tune is something that is hard to replicate in any other type of audio recording. Spatial audio technology is a way to bring that energy to life.
Similar to Tidal, they also have access to the MQA library which means they can offer the closest thing to a studio recording in streaming form.
Nugs.net streams selected shows and albums in immersive 360 Reality Audio, which brings the electricity of live music and the energy of a crowd to you like never before. Spatial audio is a way to record and playback songs and sounds that are more realistic than other recording methods.
Content, Catalog, and Tracks
Nugs.net has a truly unique catalog and if you like it, you'll love it.
They've done a great job at differentiating themselves from all other services by offering a massive amount of live music content. You can access live shows as well as recorded tunes and recorded concerts. They can also all be accessed in lossless audio.
Playlists, Algorithms & Technology
The app works fine. Some might say otherwise since there's no algorithm, but you actually have more freedom to look for the tunes you'd like to play. Although, searching can be quite complicated compared to other platforms.
However, Nugs.net specializes as a live performance platform and it's the best venue for you to discover singers that you might like. It feels more like visiting a vinyl store than a virtual app which is really great.
If you'd want to stream a concert to several rooms or your TV, the app works with a variety of audio systems, including Sonos, BluOS, Chromecast, and Airplay. As a bonus, you could watch a live performance on the television to delight visitors and friends. With a good set of headphones, you can have a blast exploring the nugs.net app and online player on your own.
4. Spotify
Listening to tunes, podcasts, and audiobooks from across the globe is possible through Spotify, a subscription-based digital audio platform.
It uses a freemium business model — a mix of free and paid benefits. – to operate. A free, basic account offers you restricted access to exclusive services. You may also upgrade your account to access more features and perks for an additional monthly or annual charge.
The app's stated goal is to offer "a huge number of creative artists the chance to live off their work and billions of music lovers with the ability to enjoy and be inspired by it." Considering the app's enormous reach, this remark isn't too far off.
Price
Spotify Free – Audio and banner ads
$9.99/mo Premium Individual
$12.99/mo Premium Duo
$14.99/mo Premium Family (6 accounts)
$4.99/mo Premium Student
All Premium accounts also offer a 1-month trial subscription.
Sound Quality
Automatic, Low, Normal, High, and Very High are the five sound quality settings available on Spotify. In other words, as audio quality improves, so does the detail in each sound.
During our experiment with a KZAS12 and an improved cable, the kick drum had more thud, and the bass grew more punchy as we moved from Low to Very High. A larger soundstage, or the ability to differentiate each instrument and vocalist, is also beneficial. Also, the cymbals are more detailed and less distorted at high levels with the Very High setting.
The High and Very High settings may be adequate for the untrained casual listener to power their day or join them on regular commutes and exercises.
Although they aren't precisely audiophile-grade, they're still excellent enough. Other services like Tidal and Amazon Music have a maximum of 320kbps, which is substantially lower than the maximum 320kbps on Spotify. In terms of audio quality, 24-bit/192kHz 24-bit/192kHz hi-res audio is superior to CD quality.
Content, Catalog, and Tracks
Spotify has become more than just a service, with more than 300M monthly active users. It's content collection has grown over time to include almost everything related to audio.
Spotify and Apple Music are neck and neck when it comes to tunes selection. Out of the whole 70 million audio recordings, it includes about 50 million tunes. More so, since more than 40,000 new tunes are uploaded each day. It has more than 4 billion from all around the globe, chosen by a team of experts.
Apple and Amazon Music claim to include a massive number of tunes. However, this is far less.
Spotify's catalog is reasonably extensive, though. It's possible to locate songs you've never heard before and classics you've never heard. If you've got an exclusive deal with Billboard, you may anticipate being able to access the most popular tunes of the past and the present. They've even compiled a weekly list of the top 200 albums, courtesy of Billboard or Nielsen Music.
Podcasts are also a massive part of Spotify's repertoire. They specialize in these contents as well. There are around 15 categories here, ranging from chat programs and comedies to education, business, the arts, and other topics, including history and storytelling. You may choose from an incredible selection of 2.2M available titles in their collection.
Some creators like Gimlet Media and even high-profile celebrities like Barack and Michelle Obama have partnered with them for unique programming in the last two years. Additionally, they signed a license agreement with Joe Rogan for The Joe Rogan Experience, one of its most popular podcasts.
Playlists, Algorithms & Technology
Most services enable buyers to construct and save their playlists, and Spotify is no exception. You may save your favorite lists in Your Library and access them at any time, or you can download them for offline listening. At most, you may download three tunes to three devices at once, but if you include a fourth, the first device may lose access.
For offline listening, you may download 3,333 songs per device. While low-quality versions may not take up much space on your phone, it's something to keep in mind before starting an offline syncing binge.
Playlists may be created in a matter of minutes—drag & drop tunes into a list in the desktop app's sidebar. You may add any tunes to a list by tapping the three dots at the bottom of any piece in the mobile app.
The app is recognized for providing great selections based on your tuning preferences. On my desktop app, these suggested lists are named Refractions, which are characterized as relaxing electronic soundscapes, and Electronic Concentration, which helps you concentrate. This is the sort of tunes we listen to while working.
But everyone who likes the electronic genre will get them. One of the app's best features is the exclusive lists produced just for you. They offer tunes in many ways, including Discover Weekly, a weekly mix of tunes you'll enjoy but haven't heard before. There's also Your Time Capsule, a collection of tunes Spotify (quite precisely) predicts you could have loved in your twenties. There's more, including your top hits of the year since you joined.
This has changed how many people listen to tunes and is a terrific way to find new tunes. They like being suggested solo recordings and singers rather than searching for them. This may become repetitive, but many catalogs include fresh tunes, so it doesn't seem stale.
Spotify's algorithm analyzes how other users tune in to them and ranks them in a user-created list. You may be surprised to learn that the tunes on your list that have tunes embedded in them will appear in your Discover Weekly if you listen to them.
5. Apple Music
Apple Music is ranked fifth behind Spotify in terms of total subscribers, but it outperforms its competitor in a few significant aspects.
Almost 80 million monthly members have signed up since it was launched in 2015. As a result, it's become an even more critical part of Apple's subscription service strategy after replacing iTunes in 2019.
The service claims to be a one-stop-shop for everything you need when you tune in. It allows you to listen to a massive collection and your catalog of tunes that you bought from iTunes through iCloud integration.
It has an easy-to-use interface, more than 90M songs, and works with Android and iOS devices. There are 1,000 tunes in the spatial audio albums, which are included at no additional cost, but they are dwarfed compared to the rest of the catalog.
Price
$9.99/mo Starting Fee – Offline mode and no ads
$4.99/mo Student Pricing
$14.99/mo Family Package (6 accounts)
$ 99/year Annual Plan
Sound Quality
Apple Music has a lot of different types of audio that are called lossless and spatial. They are all in Dolby Atmos surround sound format. As a result, the audio experience would be identical to that of a real music studio.
Dolby Atmos audio is a newer technology than stereo. Dolby Atmos is not as popular, but it's already guaranteed that Dolby Atmos is the future of sound. Apple claims that spatial audio will change your life for the better, but unless you have a pair of compatible wireless headphones, you won't be able to experience the magic.
According to our listening tests, the product is quite limited and the quality of the mixes varies wildly.
The service's audio isn't compressed or lost and has finally brought it up to speed with its top competitors, making Dolby Atmos even better than before. An AAC 256kbps bitrate is used by default but can be reduced if you stream while moving. Using the best noise-canceling headphones may take a few seconds for tracks to start playing, but they have an excellent sound experience.
Thanks to Spatial Audio, which Apple recently announced, listening to an extensive number of tunes in Lossless Audio is possible. A 3D audio experience is offered by this feature, which replicates the effects of sound quality. iOS devices like the iPhone 12 Pro or AirPods Max must support the format to play Dolby Atmos-enhanced songs.
When it comes to lossless audio, Apple beats Spotify. Apple specializes in this area. Its high-resolution tunes are available in various formats, from 16-bit/44.1kHz to 24-bit/192kHz. If you want to appreciate it fully, you'll need to have a fine pair of wired headphones.
However, Apple Music now sounds much better than some of its competitors, and it doesn't cost you anything extra to get better sound.
Content, Catalog, and Tracks
There are a ton of curated playlists, many handcrafted by singers and tastemakers, but it lacks the robust sharing options built into Spotify. The app is the only one on this list with a digital locker to store your own library.
With more than 75 million tracks available, Apple Music currently outpaces Spotify in terms of selection. Quality takes precedence over quantity, but this is still impressive considering the app has been lagging for years.
Additionally, several well-known singers, including Frank Ocean, Taylor Swift, Drake, and Britney Spears, release their albums exclusively on Apple Music in the first place.
If you feel like having a good laugh, there are many humorous selections. The app has hosted many well-known comedians, including Maria Bramford, Kevin Hart; Eddie Murphy; Amy Schumer; Daniel Tosh; Katt Williams, and Daniel Tosh.
Artist interviews are also available on Apple Music, the service's flagship radio station, featuring music curated by DJ Zane Lowe.
Apple Podcasts is the place to go if you're looking for the best podcasts. There's a good reason why the service has two separate apps, but it's great that you can switch from listening to music to podcasts in the same app like Spotify.
Exploring new music is essential, but so is appreciating the music you already own. Whether purchased or ripped from CDs, iTunes music libraries are seamlessly integrated into the new Apple Music. All of your music can be found in one place with this app. You can get many of the same features from Spotify, but you won't be able to search through your entire music catalog as you can with Apple Music.
Playlists, Algorithms & Technology
For more than just the selections, we're blown away by how well-organized and presented the playlists are. Apple has a deep understanding of the genres and singers they feature, and their selections are always well-considered and well-researched when it comes to music.
You get the distinct impression that the plethora of selections has been curated by humans who have a deep understanding of music rather than a cold-blooded algorithm. As long as the words "Because you listened to…" appear before an artist or album recommendation, the owner's experience is enhanced significantly.
Smart speakers like the HomePod and Mini work seamlessly with Apple Music's excellent music selections, thanks to their exclusive integration. Simply asking Siri to play your favorites on your HomePod device will always result in a tune you are familiar with or enjoy listening to very much.
Want to compare Tidal and Apple music? Check out our comparison here!
6. Youtube Music
For the first time, YouTube Music is likely to impact the online music streaming market significantly.
In the field of streaming music, there are a lot of companies competing to get your interest in their music. With a unique mix of official studio releases and user-uploaded content, Google's YouTube Music service distinguishes out from the crowd of similar sites.
Even if you're already a subscriber to our Editors' Choice recommendations like Tidal, you'll enjoy this service. Though it's up against some formidable competition, the app manages to keep up, and if members subscribe to their Premium offer and are willing to pay the charges, they'll have access to a comprehensive entertainment bundle.
Price
$9.99/mo Premium for one user
$4.99/mo Student Pricing
$14.99/mo Family Plan (6 accounts)
All subscriptions have a 1-month free trial
Sound Quality
We can notice an improvement in audio quality on YouTube Music. One year after its inception, the service has doubled the bit rate to 256 kbps from 128 kbps streams.
Even if its site or mobile apps do not show audio quality details, looking to the app's Help page should yield the information you seek. However, this level of detail can only be acquired exclusively for Premium subscribers.
Although the listening experience has improved much, it's still not exactly booming. The strange thing about the service is how it separates some instruments from the rest of the mix. Even if we try, it can't seem to make sense of Beck's Loser, which features a challenging sitar solo.
The bitrate drops due to poor connectivity when tuning in to music online. It can transport the average music listener into a world of loud beats, soothing moods, and hard rock with a great pair of headphones.
Hi-Res Audio, on the other hand, is not available. Exceptional sound can be found on Apple Music and Tidal for audiophiles with more refined ears. Unfortunately, both Low and Normal produced muddy instrumentals and an unnaturally closed-in sound.
But, surprisingly, we noticed increased performance after switching from Low to High mode. The sound had a stronger sense of depth and openness about it. Its lows and highs were softer, while the vocals were more precise.
Unluckily, the app does not sound as compressed as some of its main competitors. Even if you've heard that playlist a number of times, it's hard not to chastise your memory of it for the lack of progress it makes. It's only apparent until you try it again on a different service.
Content, Catalog, and Tracks
More than 60 million songs were available on YouTube Music in 2020. At the beginning of February 2021, the chief product officer said that number had risen to 70M official hits from music labels, which is a lot. Thus, the service is in the same league as Spotify, Apple Music, Tidal, etc.
Universal, Sony, and Warner Music Group worked together to make it happen (VEVO). With this partnership, you can not only tune in to your favorite chart-toppers, but you can watch their official music videos right from the app, too.
The Explore tab on the app's main page offers you easy access to the vast majority of the platform's collections. There are separate sections for new releases, charts, moods, and genres compiled by Youtube Music, and you can find them there.
Furthermore, it's good that this app incorporates much user-created content. You can find a slew of talented, unsigned singers who post their work to their personal channels, and the app makes it a breeze to tune in to what they have to offer.
Playlists, Algorithms & Technology
Intriguingly, this platform has gaps. One of its greatest strengths—or weaknesses, depending on how you look at it—is the extent to which it draws heavily on the video-sharing side of the site. An algorithm helps to separate music from other types of content.
Whether it's a bug in the algorithm or something else, a surprising amount of non-musical content still winds up on the site. As a result, the app offers access to a wide range of non-music content, including podcasts, audiobooks, and more. While not exclusive or new, Unofficial YouTube Music uploads include a lot of variety to the platform's content.
7. Amazon Music
When it comes to music consumption methods, streaming is the most popular. Because of this, it's no surprise that so many corporations, like Amazon, are jumping on the streaming platform bandwagon. Thus, the creation of Amazon Music.
Meanwhile, popular services are among the most widely used and well-known around the globe. Why? This might be because they don't serve as many nations as their rivals, or it could be since the general public views them as primarily an eCommerce platform. In any case, Amazon Music boasts the most membership plan options of any music service, and anyone may quickly get overwhelmed by the sheer amount of selections.
Price
$9.99/mo Individual Plan (non-Prime)
$7.99/mo Prime Individual Plan
$14.99/mo Family Plan
$3.99/mo Single Device Plan
$4.99/mo Student Plan
Three months of free service is available to new buyers. A free month of Amazon Music Unlimited might be yours if you have already signed up.
Sound Quality
HD/Ultra HD audio is lossless. Therefore listening will be more similar to the old recording than if buyers streamed the music in standard definition. Only those with the proper equipment can stream at this level of high-grade audio.
The app's Ultra HD is capable of 24-bit/192kHz playing resolution, which many PCs or mobile devices don't support. An extra DAC is required for anybody who wishes to tune in to this but doesn't have the necessary hardware. Additionally, their headphones must have a dynamic range of at least 40 kHz+.
Even if you don't have the proper equipment, you'll still be able to enjoy high-resolution recordings. It's common for the bass to be snappy but not boomy, which muddles up the other frequencies. As though you're standing in front of the performer, the voices are clear and realistic.
The app's Ultra HD quality seems superior to other high-resolution lossless music. There is an overall impression of depth in the app's Ultra HD audio. Plus, the app also supports Dolby Atmos formats.
Having a broader soundstage and improved clarity is only a result of it. This will be influenced to a significant part by your own preferences as well as the tools you have available.
Content, Catalog, and Tracks
In contrast to its rivals, Amazon Music Unlimited does not prioritize music discovery. For the most part, it's just an upgraded and charged version of its free and Prime services, with the addition of a massive music collection.
Radio stations with '90s Hip-Hop, Country Heat Radio, and Ultimate Jazz are available on the internet. There are selections for cooking, working exercise, and vegging out, among other things. With a single Alexa command, you may activate all of the above.
Many Unlimited members will be content with the 2M tunes accessible via Prime Music, which have been compiled into stress-free selections for their tuning in pleasure. Unlimited is an excellent alternative if you're content with your current service but sometimes want one Dashboard Confessional or Debbie Gibson CD from high school.
Compared to its competitors, the app's collections don't seem to be as up-to-date with the active listening scene as those of its rivals. Because the app isn't in the music industry, there's less need to keep up with the newest and greatest.
Two critical things have been done correctly by the company. The original release date is used when an artist's discography is arranged in chronological order. You'd think that a streaming service would have this right by default, but this isn't always the case.
Also, at the top of the home page is a "Albums for You" row that offers music depending on what you've recently tuned in to. This year's list has been continuously unexpected, with several fantastic surprises mixed in among the more obvious choices. This section implies that Amazon employs music lovers who know the environment in which a tune is played.
Unfortunately, the search for classical tunes is substantially poorer than for other genres, but this is an issue offered by every tune provider that transmits classical music alongside different types of tunes. Many of Leonard Bernstein's extensive tunes collection records have release dates that don't match the actual release dates of many of the titles.
In any case, it's difficult to understand the master's work without prior knowledge of his work, which is why the albums are presented in such a minimal way.
Playlists, Algorithms & Technology
Prime Music app (iOS, Android and Mac/PC, and Amazon devices) offers the same functionality and interface as the desktop site. You may search by the name of the singer or title; choose a themed playlist (selected by people rather than algorithms), or select a themed radio station (curated by humans rather than algorithms).
buyers may access new and popular tunes by swiping between tabs on the app and a 'Spotlight' area with recommended tunes, albums, and playlists. buyers can also access the' Recommended' section based on their listening patterns.
It is possible to store tunes in your Amazon Cloud library or create playlists, and you can even download any material you choose for offline tuning.
All the music you may tune in via Prime Music sits alongside tunes you have bought from Amazon or elsewhere and tune you have manually uploaded to your Amazon Cloud (through the app).
Sonos also supports playback of Prime Music, and the X-Ray function from Kindle works here as well, providing lyrics.
8. Deezer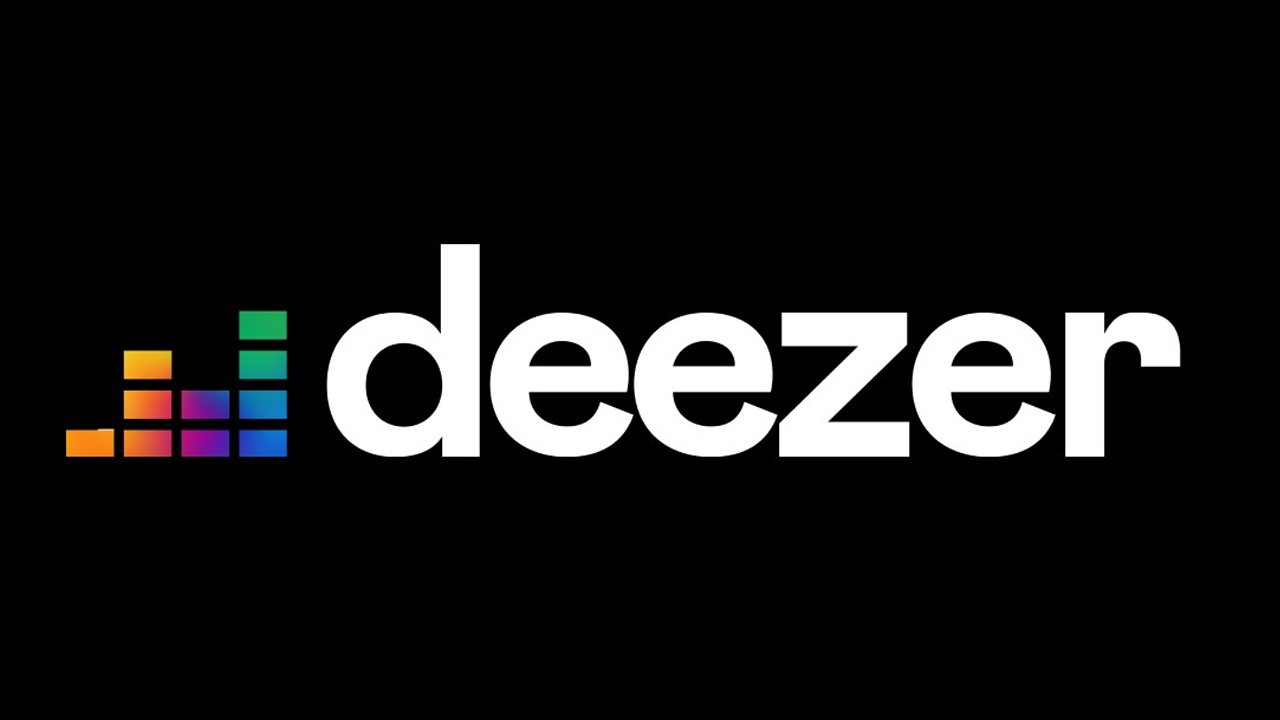 Deezer has been around for an eternity, but if you haven't checked out the music streaming service recently, you should do so in 2022.
It is a solid rival to Spotify because it supports high-grade tuning in and spatial audio formats when it comes to playing records. As a result, look no further than Deezer if you're looking for a service that offers a wide variety of genres, excellent sound quality, and a lot of content.
It has a clean, simple design that is also visually appealing and easy to use. In contrast, other services may offer better free plans or better-curated selections for music discovery.
Price
$9.99/mo Premium for one user
$4.99/mo Student Pricing
$14.99/mo Family Plan
$14.99/mo for HiFi
Free access trial
Sound Quality
Tuning in through Wi-Fi rather than mobile data is a snap with the app's audio quality settings, which can be customized and presets created for different experiences. They have a hi-fi option available and boast that they have 90-million hi-fi tracks.
You can play CD-quality tunes with 16-bit / 44.1kHz FLAC files at 1,411kbps on HiFi members if you have more discerning ears. And If you want to listen to tunes on the app, you can tune in more than 70 million songs at this quality. It means that you can hear almost all of the tunes on the platform. It's probably worth the monthly charges you've paid for.
When tuning in to high-grade headphones with an external digital-to-analog converter (DAC or amplifier), the difference in sound quality will be noticeable, even if it isn't immediately apparent to the average person.
Additionally, HiFi subscribers access the 360 by the app, which offers thousands of tunes in Sony's 360 Reality Audio format.
When using 360-degree sphere mapping, each instrument, vocal line, and effect must be placed precisely in their respective virtual spheres to work correctly. As if you're in the middle of the tune, the sound comes at you from different directions, creating an immersive experience.
Content, Catalog, and Tracks
Over 73M tunes are available in its library, comparable to Spotify and YouTube Music's libraries. Additionally, the offers radio, podcasts, audiobooks, and other content. But only certain countries' subscribers can access these features, including those in the United States and the United Kingdom and Brazil, France, Spain, and Germany.
In keeping with its reputation as an extensive tune library, the service offers a wide range of both mainstream and alternative tunes. Approximately 24 different music genres range from Arabic music to Soundtracks. Besides the genres, 26 additional categories offer selections tailored to specific activities, moods, and special occasions.
Are mainstream tunes what you're looking for? The app got it covered. The service has licensing agreements with all the major record labels, so you won't worry about missing out on the newest tunes releases.
When it comes to original programming, they don't hold back. Subscribing to the service also offers you access to 'Midnight Mixtapes,' which features a variety of artists' live performances.
Another entertaining section, called "Deezer By," includes interesting tune collections compiled by famous performers and singers such as Coldplay, Alicia Keys, and Twenty One Pilots that are worth checking out.
Playlists, Algorithms & Technology
On the app's home interface, there are a variety of lists organized by genre and mood that can be accessed by searching for a song. The most popular albums and hits on the app are also recommended, as are new releases, chart-toppers, and timely lists.
The service uses algorithmic music recommendations to create your Daily Mix, Monday Discovery, Sunday Chill, and Friday Releases, and a feature called Flow.
Flow plays an "infinite" tuning to music once you press the play button, combining your favorite tunes, recommendations, and records you may have enjoyed tuning in to.
Collaborative filtering and analyzing your listening history, likes, and metadata tags also achieve the app's algorithm system. Furthermore, this app uses the accelerometer and clock on your phone to determine the time of day and whether or not you are on the move.
9. Qobuz
As the first service to focus on high-resolution audio, Qobuz has a dedicated following among the music industry's creative types. It's rare to find a service exclusively focused on digital tunes, and this app is no exception.
A digital tune shop has always been a part of the company's service since it was founded in France in 2007. As of 2019, it has established itself as a leading player in the audiophile market.
Additionally, this app makes better use of accessible information to offer more full credits for singers, producers, and writers than practically any other service.
Price
$12.99/mo Qobuz Studio Premier Solo
$17.99/mo Studio Premier Duo
$21.90/mo Studio Premier Family
Sound Quality
Audio quality settings are available at any time, and the highest quality is 24-bit/192kHz lossless files, which you may select at any moment. Before signing up for a service like Qobuz or anything similar, keep in mind that these are incredibly high-grade audio files. Compared to a typical MP3 file, lossless audio files take up much more space on your smartphone and are more expensive to stream over your cellular network.
In addition, buyers can only appreciate these files entirely with the correct equipment, and even with the proper equipment, the difference in quality is insignificant. It is unlikely that most people will be able to distinguish between an MP3 and a Hi-Fi recording.
A CD-quality, lossless, 16-bit/44.1kHz audio file is referred to as "Hi-Fi." All subscriptions include access to Hi-Res audio, which is 24-bit/192kHz studio-grade audio. Some reviews mentioned that you don't need a decoder but you still might want to try it out if you have one.
Qobuz offers more than 70 million songs in Hi-Fi grade and more than 424,000 albums in Hi-Res quality. Purchased tunes come with choices between lossy 320kbps/128kbps MP3s and 24-bit/192kHz FLAC files. The available quality choices are dependent on the individual release, and higher-grade files are more expensive.
Content, Catalog, and Tracks
Like Spotify and Apple Music, Qobuz's database has over 50 million tunes. However, the genres represented in those collections differ somewhat. It also has a smaller range of well-known singers, such as rock legends and up-and-coming indie folk performers, than other more popular services. Despite having an extensive record on Apple Music, Gatlin is absent from this app.
Playlists, Algorithms & Technology
Even with a strong internet connection, the MacOS program takes a long to load new pages. Especially on the Android app, the search tool isn't up to par. When you type in "digger great-grandpa," you get no results for Great Grandpa's hit "Digger."
There are a lot of categories to choose from when searching for music on the Android app interface; this may help narrow down a search but isn't relatively as straightforward as Spotify or YouTube Music's more broad search options.
Qobuz offers the highest possible quality for streaming after finding the tune or album you're looking for. It's possible to play music on demand, add it to a queue or playlist, set it to play next, favorite it, and include it in a custom list, among other features.
As soon as you create a new playlist, you can name and describe it, choose to make it private or public, and decide whether or not you want it to be a collaborative list. Unlike several other services, Qobuz does not have a searchable buyer database, and the only way to follow a playlist is through a direct link from another buyer.
There are no algorithmically tailored features; instead, its personnel curate lists based on various criteria like high-resolution tunes, varied genres, and new releases. You'll need to go elsewhere if you're looking for customized recommendations.
Artists on this app may offer collections of music that have inspired them. These selections are typically accompanied by detailed explanations written by the singers to benefit their online admirers.
If you're looking at a release by a particular singer, Qobuz suggests more works by that singer that you may like. You may search through the discovery tab by genre and dictate what genres you like. You can also see all the relevant releases from that label on the label's website.
Best Streaming Service in 2022 Conclusion:
Choosing to review music services can be a tricky task. You need to make sure you're getting what you want from the services, and you need to be able to access all the content you want. However, one of the best things about music streaming is that it's convenient.
When it comes to choosing a new music provider, you have a lot of options. You can choose to go with free streaming services. This is great if you're just getting started, but you can only listen to what they have to offer. If you're looking for a more comprehensive streaming experience, you can choose to go with paid streaming services (monthly or annually), especially if you have equipment like a decoder or entertainment system.
We hope that these mini-reviews of the said platforms helped you in any way to pick one for your taste.